Description
Fine ceramic products have a delicate touch,
With the vertical pattern design, the bowls can be stacked!
The color is gentle, the tone is gentle and not grandiose,
Put it on the plate to make the food more delicious and fancy~
Details
.Comes with a bowl, plate and spoon for a complete meal
.Embossing technique for a more layered look
.Perfect for any tea parties with friends
.The bottom is not glazed and has a non-slip effect
Dimension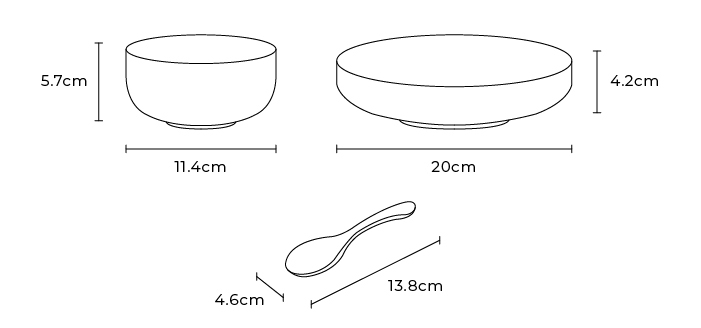 Size: 

Rice bowl: 11.4 x 5.7 cm
Tablespoon: 4.6 x 13.8 cm
   Plate: 20 x 4.2 cm
Material: Ceramic
Weight: 
Rice bowl: 0.26kg
Tablespoon: 0.04kg
Plate:  0.6kg

▼▼▼

1. There might be a 1cm-3cm measurement discrepancy on the actual item.

2. Item colors may slightly vary due to photographic lighting and monitor setting.
3. After you received the parcel, there will be a 3-months Returns Guarantee for you to check if the product has any problem within 3 months.
4. For electronic items, we provide a 3-months Warranty for you to ask for free exchange if the product has any problem within 3 months.
5. For other possible product conditions & concerns, please read our Return Policy & Terms and Conditions before purchase.