Description
Travel through time and space to reminisce about the simple happiness of childhood!
Retro game console, you can switch between single player or PK mode,
A variety of game options to not get tired of playing~
Can be connected to the big screen to have more fun,
The moment the screen turns on,
It's like going back to the good old days!
Details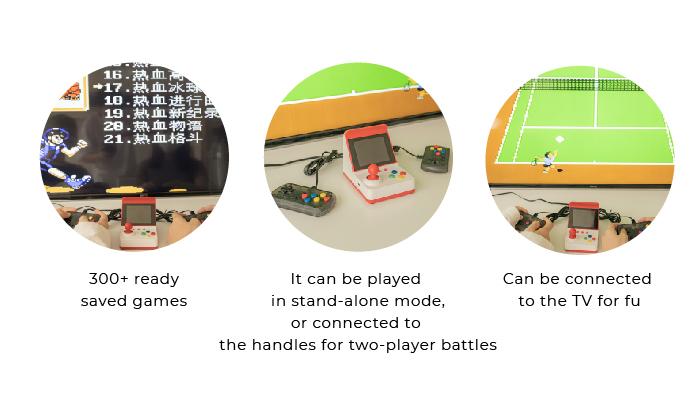 Dimension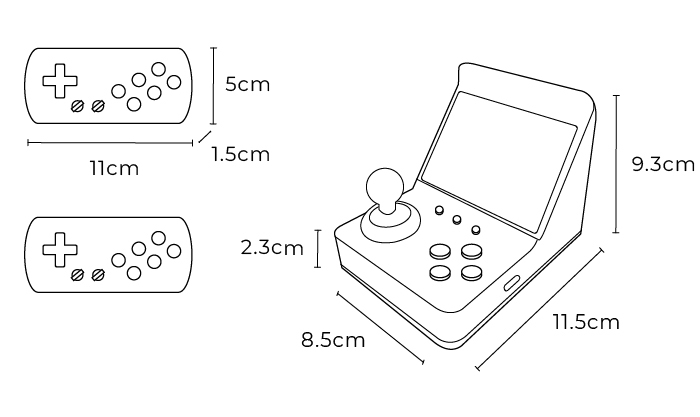 Size:
Host size: 11.5 X 8.5 X 9.3 CM
Handle size: 11 X 5 X 1.5 CM
Screen size: 3.0 inches
Battery: Built-in 600MAH 
Material: Plastic + electronic components
Weight: 0.46 KG


▼▼▼

1. There might be a 1cm-3cm measurement discrepancy on the actual item.

2. Item colors may slightly vary due to photographic lighting and monitor setting.
3. After you received the parcel, there will be a 3-months Returns Guarantee for you to check if the product has any problem within 3 months.
4. For electronic items, we provide a 3-months Warranty for you to ask for free exchange if the product has any problem within 3 months.
5. For other possible product conditions & concerns, please read our Return Policy & Terms and Conditions before purchase.