Description
Feeling uneasy as long as there is a little clutter?
There are three storage drawers plus the uppermost partition design,
There are more options for storage,
The table becomes super clean in one second!
Details

.Large-capacity and multi-partition design, sorted storage neatly and orderly
.With large and small grids, there are more types of items that can be stored
.The card slot design makes the top layer more stable
.The disassembly is convenient and effortless
.The drawer does not easily slip out
Dimension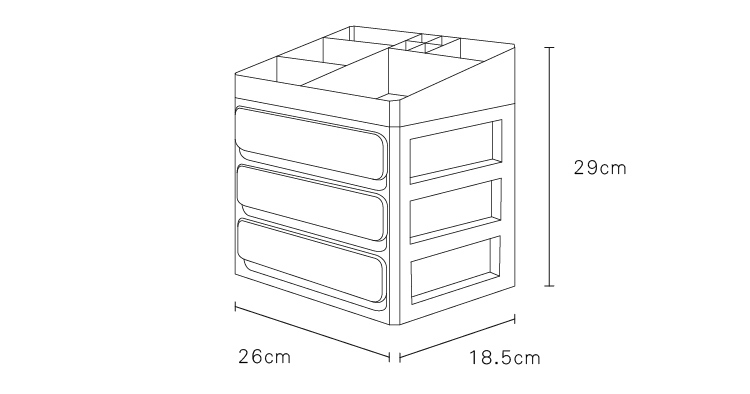 Size: 26 cm X 18.5 cm X 29 cm
Material: Polyethylene 
Weight: 1 kg

▼▼▼

1. There might be a 1cm-3cm measurement discrepancy on the actual item.

2. Item colors may slightly vary due to photographic lighting and monitor setting.
3. After you received the parcel, there will be a 3-months Returns Guarantee for you to check if the product has any problem within 3 months.
4. For electronic items, we provide a 3-months Warranty for you to ask for free exchange if the product has any problem within 3 months.
5. For other possible product conditions & concerns, please read our Return Policy & Terms and Conditions before purchase.