LWH 2-in-1 Recycled Notebook Refill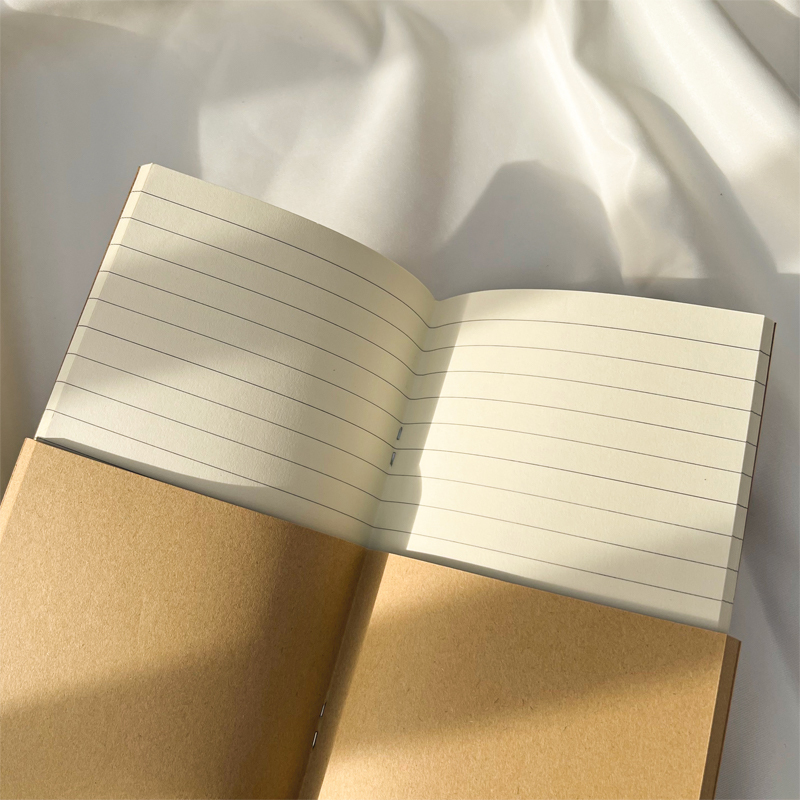 Stop throwing away your favourite notebook!
The book is plain and has no top and bottom so that it can be used from the top, bottom, left or right. 
It is made using a stapled-binding technique. 
Even if you write with a highlighter pen or ballpoint pen, it is a notebook that is hard to strike through.
Details
- Lined paper – great for journaling and notetaking
- Blank paper – great for sketching
- 1 lined and 1 blank book, each with 36 pages
- Made in Taiwan, eye-protecting beige Kazimi paper
Dimension
Size: 19 X 10.5 CM
 Material: Paper
Contents: Plain Coil Sketch Book (36 pages) + Ruled-Page Book (36 pages)
Weight: 0.3 KG

▼▼▼

1. There might be a 1cm-3cm measurement discrepancy on the actual item.
2. Item colours may slightly vary due to photographic lighting and monitor setting.
3. After you received the parcel, there will be a 3-months Returns Guarantee for you to check if the product has any problem within 3 months.
4. For electronic items, we provide a 3-months Warranty for you to ask for free exchange if the product has any problem within 3 months.
5. For other possible product conditions & concerns, please read our Return Policy & Terms and Conditions before purchase.