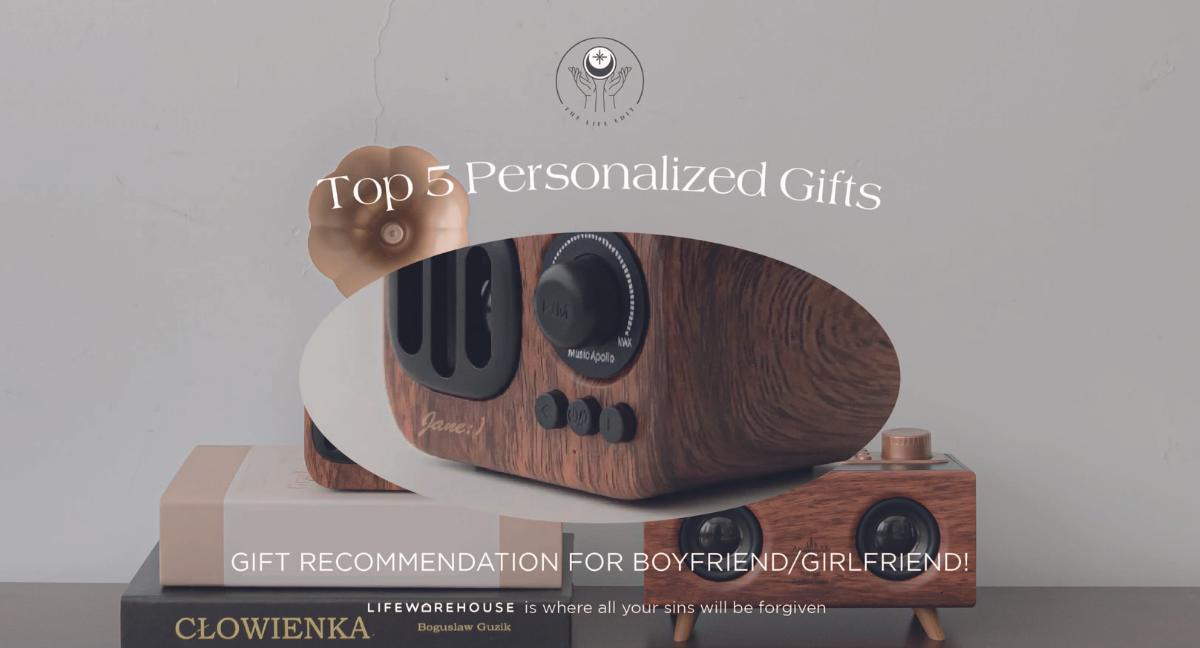 Top 5 Personalized Gifts | Gift recommendation for boyfriend/girlfriend!
Since they are stuck at home, give your friends something unique and fun to do during this lockdown.
Send a Personalized Gift directly to them for a safe, no-contact gift.
These gifts would be perfect for any family or friends and should certainly keep them happy and busy during their time inside.
Don't get worried about what to give to your other half, just leave it to us!
For those who haven't thought of what to give, save this article and select any of these 5 recommended even a day before the occasion,
which is super suitable for boyfriends or girlfriends!
Personalized Gift Recommendation 1:
LWH Designed·Edgy Leather Notebook ( Best For Any Writer )
All-time favorite Classic Series slim softcover book in Malaysia.
Each cover is meticulously wrapped by PU leather with premium engraving.
Fully customizable. Made on-demand in Malaysia.
Make a mark. A name, an alias, a motto; you name it.
We make every personalized book to order, so they are totally unique. That's how we believe in individuality.
And we want you to be a part of it. Let's get personal.
Personalized Gift Recommendation 2:
Ambition Brass Wooden Ball Pen ( Best For Any Writer )
Classic Parker style. The Parker Sonnet rollerball pen has an ageless appearance,
with an elegant profile and tasteful decoration forming a figure of unassuming beauty.
This matte black and chrome finish are right in line with the latest trends,
helping to evoke a certain business-like style. Featuring a contoured, high-gloss grip for superb comfort and control,
this delightful Parker Pen makes handwriting a joy.
Personalized Gift Recommendation 3:
Victrola Bluetooth Speaker ( Best For Any Music Lovers )
Give them easy access to their music wherever they roam with promotional speakers for use at home or on the go!
Get your message heard and your brand seen with this cool collection of custom audio speakers!
Our versatile tech gadgets are right in tune with your needs, from wireless Bluetooth® speakers to USB audio accessories,
ready to advertise your name wherever they're used.
From the home to the office to the dorm, Life Speakers personalized audio speakers are sure to crank up the promotional volume!
We hope this list helps you spread your love to your friends this friendship's day!
How many times have you stressed out about finding the perfect gift for the many gift-giving occasions throughout the year?
That's the beauty of a custom personalized gift, it will suit every occasion—a wedding, a birthday bash, graduation, promotion… you name it.