Life Warehouse New Release | Introducing Cotton Candy in A Stunning New Yellow
MALAYSIA – Life Warehouse today unveiled an all-new stunning yellow finish for Cotton Candy Full Bedding Set.
This new color beautifully accentuates the fluffy flounce
which perfectly features the Sunrays in the white clouds for a brighter, more immersive sleeping experience,
It is also the fastest drying material being adapted within these sheets.
The new finish complements the beautiful chiffon flounce design of Cotton Candy,
which features an advanced super soft chiffon yarm material,
one size fits all fitted sheet with 360° elastic and many other upgrades
for your comfiest night in bed.
Cotton Candy Full Bedding Set in yellow will be available for pre-order beginning Tuesday, July 13.
Customers can also complement their Cotton Candy with
a new laundry basket, Hilba Linen Collapsible Laundry Basket for easy washing.
Durable Design and Immersive Softness
The elevated colour scheme of the Cotton Candy Full Bedding Set is
as beautiful as they are durable as the white and grey ones.
It is also the only Chiffon Cotton Candy sheet sold in Malaysia,
packing all the delicate benefits into a delightfully compact size
while still delivering an enclosure and combined with the
Lotus Leaf Edge Technology for air to escape and flow evenly throughout the entire sleep,
which goes beyond to experience a drop of 5 °C.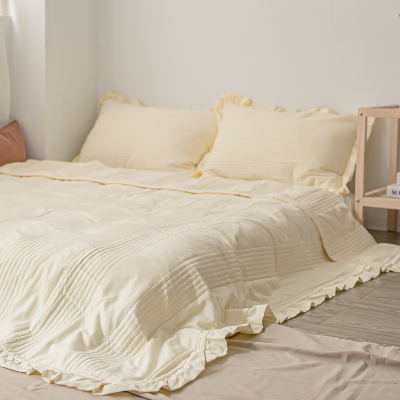 Advanced Hypoallergenic Dyes Included
Cotton Candy Full Bedding Set delivers powerful non-static vibes to everyone
who has acne or skin reactions. This advanced feature provides 75 percent more allergic resistance with dyes
that holds up well even after multiple washes.
It also intelligently adjusts the white balance, contrast, texture, and saturation of a bedsheets
for remarkably natural-looking images.
Who says sleeping beauty is hard to be? You can be Belle Now~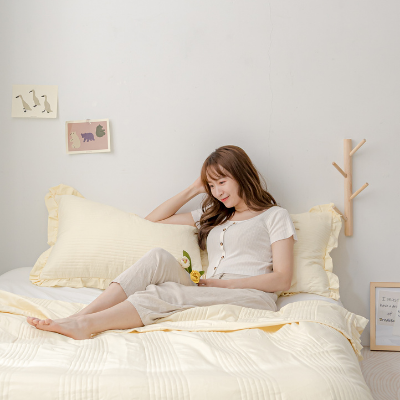 Breathability: Fluffiness Retaining Property
Cotton Candy Full Bedding Set, made on imported chiffon yarn from South Korea,
enabling the flounce to be retained at all times even after using it for years to come.
This serves in delivering a great cloud-like feel throughout your sleeping life.
Pushing the limits, they spread easier compared to bedsheets that are crisp.
This makes the bed-making process so much easier and with 0 help.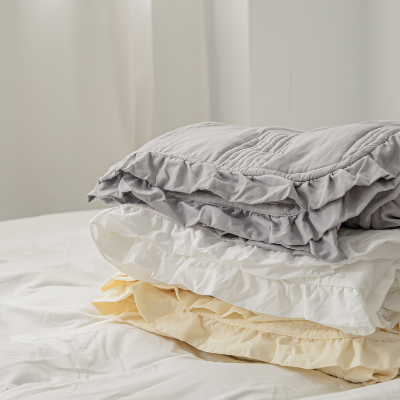 One-Size-Fits-All
Featuring the mattresses in Malaysia which are most likely to be more than 25cm,
Cotton Candy offers the broadest coverage worldwide with a 40cm fitted sheet.
You name any brands out there, we fit it.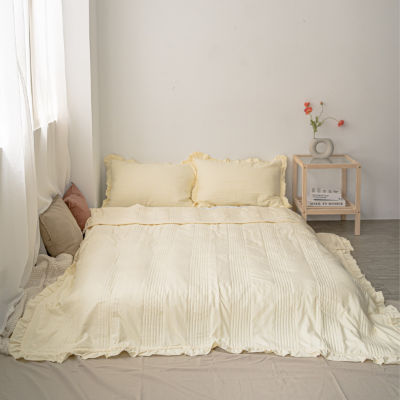 A Breakthrough Faster Washing Experience
Life Warehouse aims to improve thick bed sheets for a better, more efficient cleaning experience,
and introduces an ecosystem of combining both cotton and chiffon together.
As cotton chiffon is quite breathable and incredibly soft to touch.
This is why it is the ideal choice for loungewear and lightweight summer clothing
where you want to feel cool and comfortable.
Cotton fibers also absorb moisture well on hot summer days.
No worries throwing in the washer and they are light, making the drying process
a lot easier which is 3X lighter than your usual comforter sets.
It also takes 50% shorter time to dry out completely.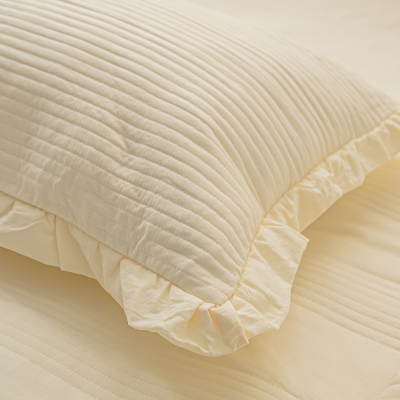 Life Warehouse revolutionized the cotton chiffon technology
with the introduction of Cotton Candy in 2020.
Today, Life Warehouse has one of the best and softest cloud-like sheets you could ever experience.
Ready to try on this seamless experience?