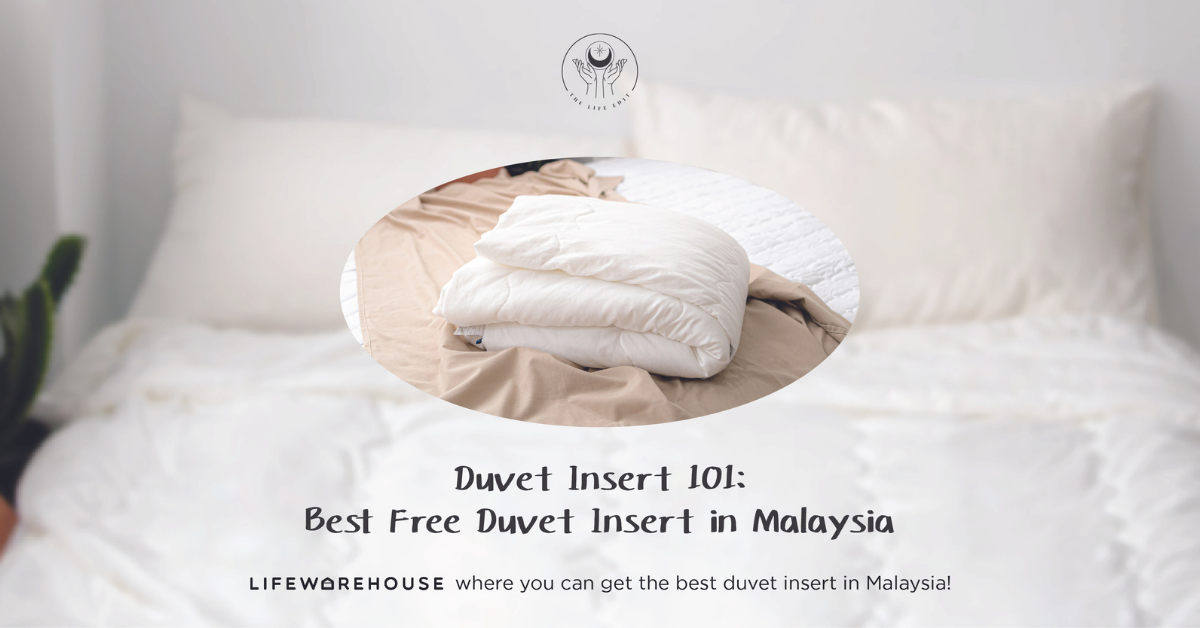 Duvet Insert 101: Best Free Duvet Insert in Malaysia
Malaysia's weather is just unpredictable: The search for the perfect duvet insert is no easy task as
some are too warm, not warm enough, not fluffy enough, too stiff and the list goes on and on.
Why so much trouble for choosing one cloth?
Duvet inserts aren't the cheapest thing to buy, you do not want to be making a mistake.
After spending 6 long months designing what we think is the perfect duvet insert, we are giving YOU the ultimate guide
on picking the perfect duvet insert in Malaysia for your needs.
What is Fill Power
Fill power measures the amount of space one ounce of down will occupy in cubic inches. The higher the fill power, the more fluffiness, and quality it has.
However, here in Malaysia, a duvet insert with extremely high fill power-downs may not be suitable as it may be too hot and stuffy for our climate.
Our Kapas duvet inserts have a fill power of 600+ to get the fluffiest of duvet inserts, without being too warm.
The information below will help you identify the perfect fill power range for you.
For the same amount of weight, different fill power will occupy a different amount of space
*CU IN = cubic inch
Which Fill Power to Choose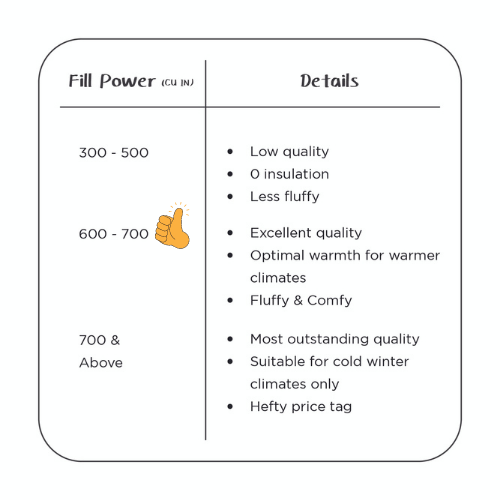 Washed Cotton Fill
A super-soft feel!
One of the most notable benefits of washed cotton material is, of course, the softness!
With the optimal thread count, breathability makes 0 sweaty nights and 5 degrees cooling effect for every night's sleep.
Because this special technique expedites the softening process after multiple washes to increase your comfort level at night,
which in turn promotes a healthier, more satisfying rest right from the get-go.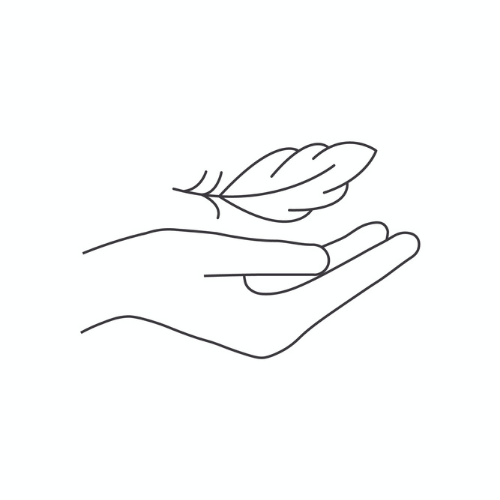 No fading or shrinking!
While some duvet inserts can shrink after the first wash — and inevitably alter their ability to properly fit your bed —
washed cotton pre-shrinks the material, meaning your bedding will retain its size and shape perfectly.
Another benefit that comes from opting for pre-washed fabric is that you can rest easy knowing your duvet insert will stay true to colour,
as this unique process significantly protects your linens from fading.