"Fulfill your ideal lifestyle."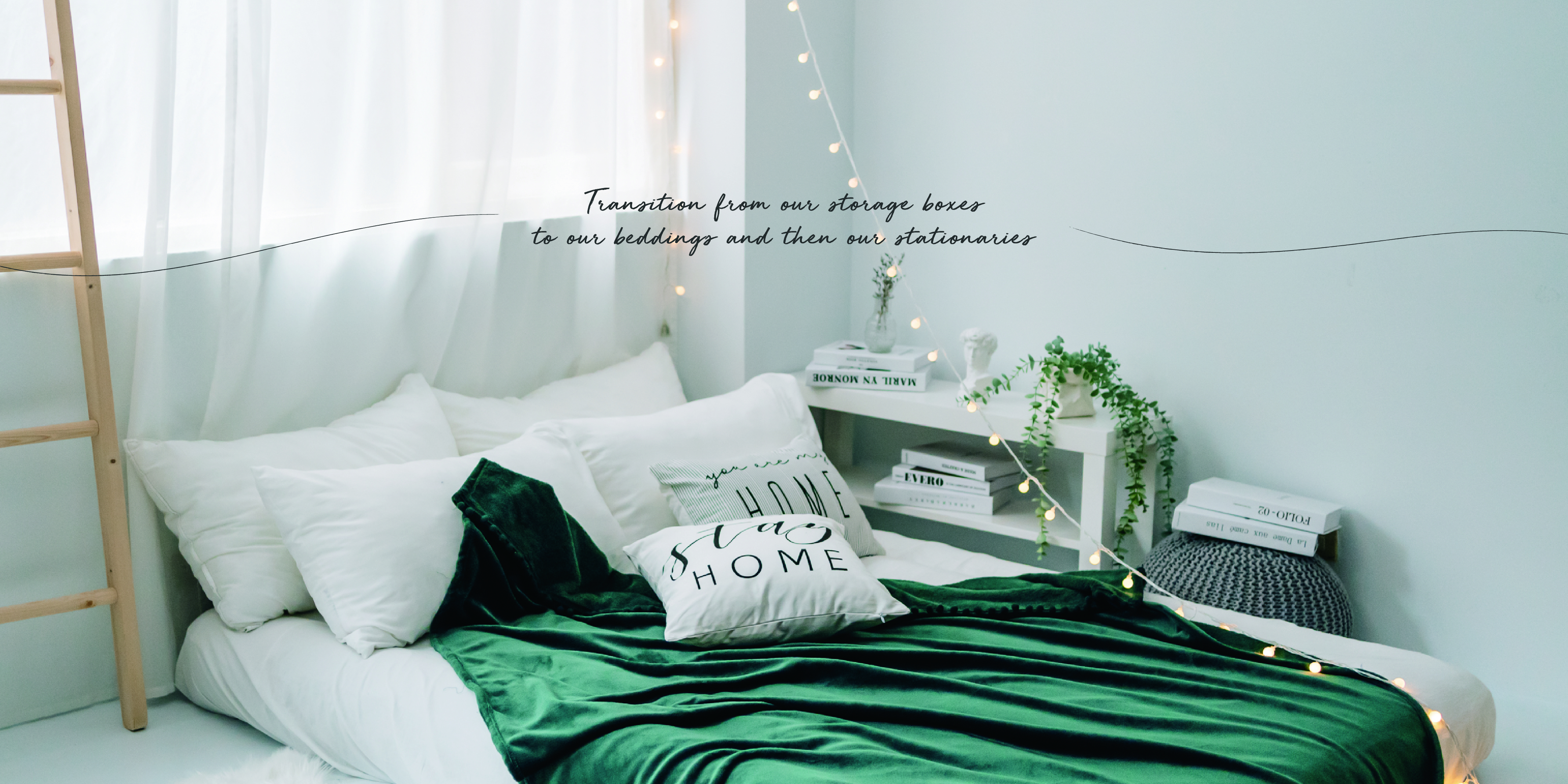 What are we?
It all started from a small apartment we rented…

We originated from Taipei, Taiwan! After working for years, we finally had a space of our own. With a blueprint of the ideal home in our heads, we started to decorate our place. Storage, colors, lighting, bedding choice….. it literally took us a bunch of time to settle everything down, but we never got tired of these sweet burdens. We wanted so bad to make it happen.

It's our lifestyle, and it's our dream.

In 2015, we founded Life Warehouse and started as a select shop with on-trend home living goods with creative, aesthetic, and practical designs, providing inspiration for everyone who longs for a better, more convenient living experience. Within 3 years, Life Warehouse had become the top-popular lifestyle online shop with a large base of fans who share the same value towards home living as ours. ✩ Further, in April 2018, Life Warehouse Malaysia was officially established under EASTCOAST UNION SDN. BHD. We've come a long way since we first started here in Malaysia. Read more about our fascinating story – from the very beginning, to what we are doing right now. Based in Eco Sanctuary, we aim to keep selecting good designs, decor products, and cool stuff and have them accessible to the people who enjoy interior decor and lifestyle in Malaysia. 

YOU!

Our customers are the main reason why we are motivated in finding special one-of-a-kind pieces that are not available in the market here. Most importantly, we are striving to make online shopping not only enjoyable but safe & reassuring.
"Life Warehouse is a place where you can take inspiration for your ideal lifestyle anytime."
We hope to always be a part of your everyday life, inspiring a better lifestyle idea. Everywhere you go within your home or even outdoors, you will always be reminded of us. Using the best quality products guides your best life especially during this stay-at-home period. 
From various decorations, storage solutions, to designed bedding, Life Warehouse collects a wide variety of goods you can get whenever you need. This is your one-stop warehouse for home décor ideas, modern souvenirs, and unique gifts for your friends and loved ones.
Our commitment is to always focus on customers' needs for a more convenient life, and for those unforgettable moments of happiness. 
We rationalize the selection process by discussing within the team what's the best we can provide for everyone. We keep an eye for the whole delivery reaching our warehouse making sure the whole process from product reaching to the consumer is a simple, low-cost, good quality product process. Through different aspects: material selection, quality control process, and packaging. Our packaging is remarkably the safest and secure option in protecting your products till they reach your hands.
Life Warehouse's goal is to give customers expressions such as "Wow! This is new." and is generally impressed instead of feeling ordinary. We always make sure customers are satisfied 120% and even if there is a slight dissatisfaction, we answer each and every customer with care and precision.
If there is one thing that we can label ourselves, it would definitely be that we are:
One of Malaysia's brand-less, high-quality products household brands…
"Life Warehouse, where you can take inspiration for your ideal lifestyle anytime."

Life Warehouse Logo and its History
Life Warehouse Logo Shape: One of our director's take on signing the brand's name. Earlier this year, we wanted a simplified logo for better recognition. Hence, we re-designed the logo in 2021 as a way to signal change. Where the Home logo represents our warehouse and that our products all come from it after delicate care and packaging.
Life Warehouse Logo Color: The logo has appeared in a variety of colors over the years. For many years, it appeared in pitch black color. Hence we decided to stick with it for a minimalist look. What matters most to us is quality.